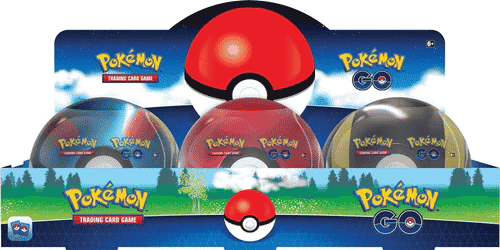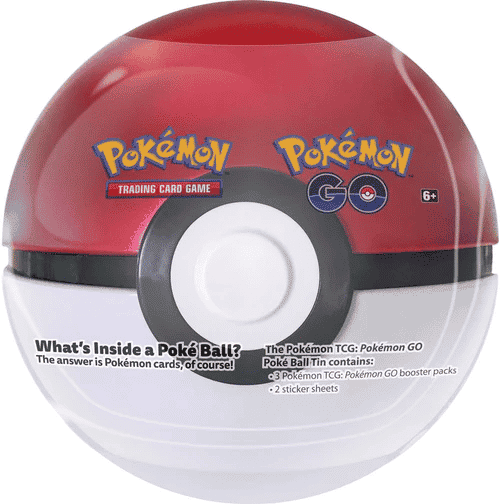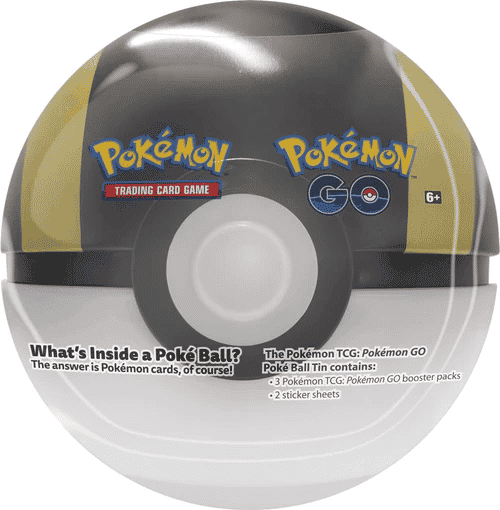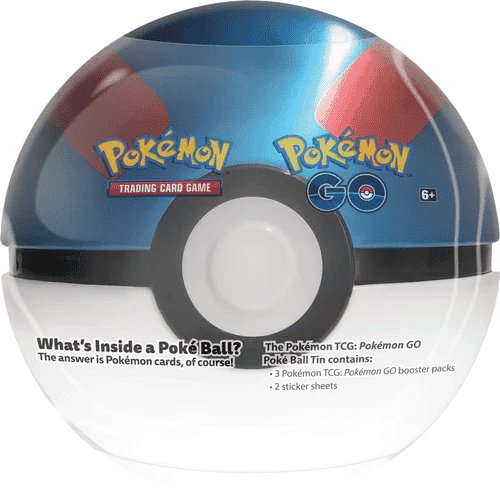 Pokémon – Pokémon GO Poké Ball Tin Sword & Shield SWSH10.5
Deze Pokémon GO Poké Ball Tin bevat:
3x Pokémon TCG: Pokémon GO boosterpakjes
2x stickervellen
De gemaakte keuze qua Poké Ball is niet gegarandeerd!
Login om het volgende aantal loyaliteitspunten te verdienen:
1.300 Punten
in Level systeem
Ma-Vr voor 12:00u besteld is 𝗱𝗲𝘇𝗲𝗹𝗳𝗱𝗲 𝗱𝗮𝗴 verzonden
𝗚𝗿𝗮𝘁𝗶𝘀 𝘃𝗲𝗿𝘇𝗲𝗻𝗱𝗶𝗻𝗴 in NL vanaf €200,-
𝗚𝗼𝗲𝗱𝗸𝗼𝗽𝗲𝗿𝗲 𝘃𝗲𝗿𝘇𝗲𝗻𝗱𝗶𝗻𝗴 in BE & DE vanaf €200,-
Punten sparen voor 𝗹𝗲𝘃𝗲𝗻𝘀𝗹𝗮𝗻𝗴𝗲 korting
Recht op retour binnen 30 dagen na levering.
Pokémon GO Poké Ball Tin SWSH10.5
Wat zit er in een Poké Ball? Het antwoord is Pokémon-kaarten natuurlijk! Elke Poké Ball bevat 3 boosterpacks van de Pokémon GO SWSH10.5 serie, en uiteraard 2 stickervellen!
Pokémon GO Set:
Er is een nieuwe samenwerking tot stand gekomen tussen Pokémon GO en de Pokémon Trading Card Game. Afgelopen tijd heeft The Pokémon Company International meer details onthuld over de langverwachte Pokémon Trading Card Game: Pokémon GO. Trainers kunnen nu ook kaarten verzamelen en spelen met de geliefde Bulbasaur, Charmander en Squirtle – plus hun Evoluties – als onderdeel van de aankomende uitbreiding. Net zoals Shiny Venusaur, Shiny Charizard en Shiny Blastoise te vinden zijn in Pokémon GO, zullen deze Pokémon als Radiant Venusaur, Radiant Charizard en Radiant Blastoise verschijnen in de Pokémon TCG met krachtige aanvallen en Abilities.