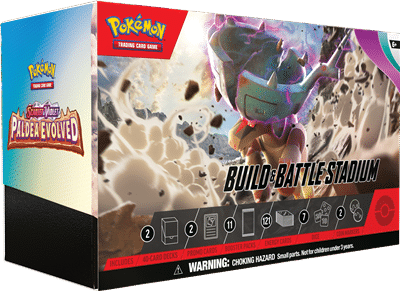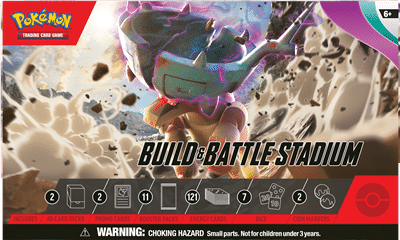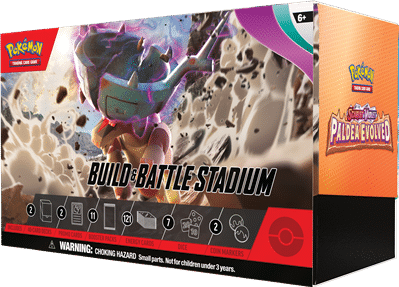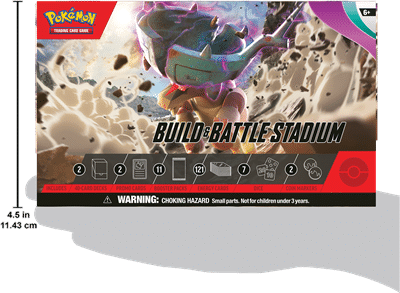 Pokémon – SV2 Paldea Evolved Build And Battle Stadium Box
Pokémon – SV2 Paldea Evolved Build And Battle Stadium Box
Inhoud van dit product:
2x Build & Battle Boxen met daarin per box 1 pre-release kaart
12x Booster Packs totaal. (4 in de boxen en 4 los)
121x energy kaarten
6x dobbelstenen
1x munt
2x side munten
Login om het volgende aantal loyaliteitspunten te verdienen:
6.000 Punten
in Level systeem
Ma-Vr voor 12:00u besteld is 𝗱𝗲𝘇𝗲𝗹𝗳𝗱𝗲 𝗱𝗮𝗴 verzonden
𝗚𝗿𝗮𝘁𝗶𝘀 𝘃𝗲𝗿𝘇𝗲𝗻𝗱𝗶𝗻𝗴 in NL vanaf €200,-
𝗚𝗼𝗲𝗱𝗸𝗼𝗽𝗲𝗿𝗲 𝘃𝗲𝗿𝘇𝗲𝗻𝗱𝗶𝗻𝗴 in BE & DE vanaf €200,-
Punten sparen voor 𝗹𝗲𝘃𝗲𝗻𝘀𝗹𝗮𝗻𝗴𝗲 korting
Recht op retour binnen 30 dagen na levering.
Pokémon – SV2 Paldea Evolved Build And Battle Stadium Box
Een product wat je moet hebben voor je verzameling. In deze Pokemon Build And Battle Stadium box vind je maar liefst 12 booster packs van de nieuwe Violet and Scarlet serie Paldea Evolved. Ook vind je hierin unieke promo kaarten met de wel bekende pre-release stamp erop. Er zijn in totaal 4 verschillende promo kaarten te vinden in deze stadium boxen.
Grijp nu je kans om dit prachtige product in bezit te krijgen. Wie weet trek jij de hit kaart van de set wel uit deze pakjes!
Vergeet ook niet je kaarten goed te beschermen met een sleeve en een toploader. Of je kan uiteraard je kaarten in een speciale binder stoppen voor de optimale veiligheid.